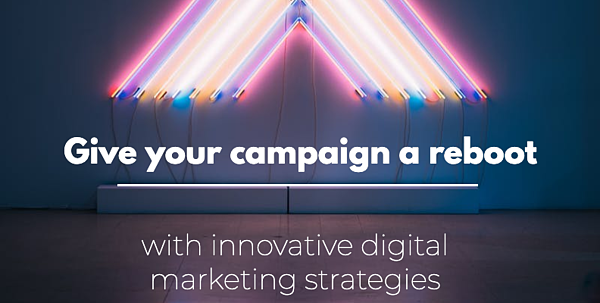 As new technologies are embraced and customers become more digitally savvy, the need for strategies that attract and retain those customers is essential. Here are six ways to reboot your marketing to meet those demands.
1. Strategies need regular updating
Even if you already have a digital marketing strategy, it needs regular brainstorming with insights on the latest trends. In today's lightning-speed world, strategies need to constantly evolve to meet the changing demands of the marketplace. The same rule applies if you don't have a strategy and are just getting started.
2. Integrate your digital strategy with your overall marketing plan
It's not uncommon for a newly developed digital strategy to exist in its own space, disconnected from a company's general marketing. Your digital plan should not just be included in the overall strategy but should be its centrepiece.
3. Get to know your customers
There are many tools, such as Google Keywords Planner, that can identify the behaviour and profile of visitors to your website. This data can be used to grow your customer base by understanding and targeting their needs.
4. Stronger communication = Broader reach
Creative development of your social, search, blog and email marketing channels will engage your existing customers, as well as attract the attention of new prospects. An experienced web designer can focus on this, optimising the SEO and achieving higher rankings on Google searches.
5. Leading the way
It's vital to keep adding momentum. One of the ways to do this is to test different marketing ideas and then adopt the ones that work best. Launching new onsite tools that enhance your visitor's experience, such as customer loyalty or Live Chat software, is another approach. It enables you to lead rather than just follow what your competitors are doing.
6. The power of analytics
Make the time for an in-depth analysis of every facet of your online activity. When you install a tool such as Google Analytics into your website, you can view data on the traffic your site is receiving. These figures provide you with the knowledge to further streamline and empower your marketing operations.
These six ways of rebooting your strategy can help you stay ahead of new trends and a constantly changing market. Canberra Web can assist you every step of the way with web design and optimisation. We also provide monthly strategies for digital marketing Canberra businesses can rely on.