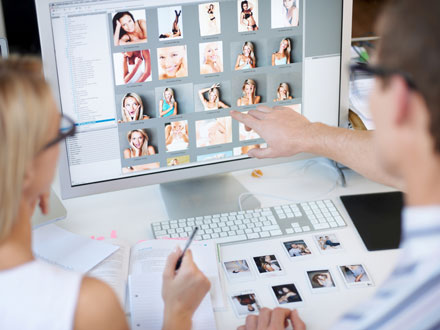 Computer users today are becoming more familiar with new and exciting designs as they browse the internet. The public's appetite for originality in design has forced fierce competition between many online businesses and organisations. Our local design team at Canberra Web can meet with you to discuss in detail all the criteria that is required in making sure your website has the perfect look. By separating from conventional website design, Canberra Web aims to raise the bar, setting the standard for the most advanced marketing platform.
After our designers are finished with your website, your target audience will be able to clearly navigate to the information they require making their user experience both enjoyable and user friendly. Our designers at Canberra Web provide a service that includes everything from user interface and application layout to custom website designing at an affordable price. Our expert team of website designers make it a point to save you your valuable time and money, while focusing on exceeding your expectations.
Be kept up to date with the design progress of your website or wait for the finish product to be unveiled!
If you want to expose your company or organisation to the worlds online community then you want an advertisement or banner that will reach them and capture their attention. By working together towards a final finished product, each individual at Canberra Web can focus their individual skills & talents into their field of expertise so that you get a perfect and well rounded result.
Website Design is the part concerned with how your website is going to look aesthetically to the World Wide Web. It's the customer-facing part of the website that also includes how users or customers interact with the site. Our website designers at Canberra Web have backgrounds in graphic design and are familiar with various programming languages and are thus competent in amalgamating the principles of design to create a website that looks great. With a firm grasp of the concept of usability due to more than a decade of design experience, Canberra Web designers are able to create a superior user friendly experience!