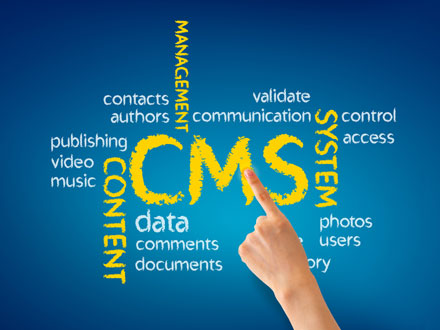 Improve the functionality, increase traffic & become involved in the evolution of your website!
Included in our face to face meeting is a brief on the Content Management Systems (CMS) which Canberra Web specialises in. We will inform you about the options for self managing your website if this is your desire.
Website CMS applications like Joomla! and WordPress have been built to allow web developers to have your website up and running quickly, since they reduce the amount of coding we have to do. This lets us concentrate on giving your website the right look and content. You don't need to learn a new language to manage your websites content; let our experts at Canberra Web do all the hard work!
Once the website is up and running, we can also train you on how to manage your website's content. Canberra Web can equip you with the skills to easily amend your web pages with minimum technical knowledge at no extra cost! Specialising in Joomla! and WordPress, we offer solutions through advanced Content Management Systems (CMS), enabling you to streamline the process of maintaining your website's content with just a few clicks. As well as word content, you will be able to manage your images, graphics and even the functionality of specific applications.
The most up-to-date content management system solutions at your finger tips!
The custom support offered by our team of dedicated CMS experts helps you manage huge data inflow in various forms and formats. As well as that, Canberra Web simplifies the process of content searching, content retrieving, one-touch publishing and indexing that are essential to the management of your website. With consideration to the viability of your websites online ranking, our developers incorporate into your website the necessary parameters so that we can best deliver a CMS solution that addresses your sites visibility.
As soon as your site is online you may want or need to make adjustments to your content. By incorporating a password protected CMS application, Canberra Web can provide you with the tools so you can create new content, review & edit existing content and publish content to your website whenever you want!