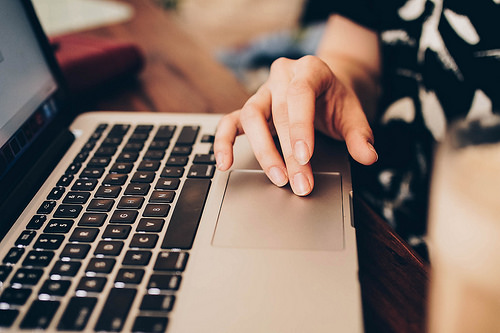 A website is often the public's first interaction with your business. It cannot succeed simply through an engaging design or thoughtful content. Your website needs to have a style that feeds into your customer's user experience while being easy to understand at a first glance. Just with a client or customer meeting you in person, or walking into your office, first appearances and experiences are important.
Value proposition
Make sure your mission statement clearly states the purpose of your website and calls out to prospective customers what you do, and why they need you. Ensure this is on your homepage, in your blogs and on your 'about' page.
Website navigation
The way in which visitors get around your website is vital in that it helps the user find what they need to know, but also helps your search engine rankings. Navigation should be intuitive and human, utilising words prospective clients are searching for directly, meaning fewer clicks to get to the content, which again helps search engines identify your relevance in the search.
Tip: avoid using jargon or lingo. Often businesses try to be clever instead of being intuitive for their visitors. Customers won't know what "Our Buzz" means. Is that your blog? Say "Blog", keep it simple and common.
A clear call to action
One of the most important things when engaging with clients or prospective customers is the call to action. Once you've got visitors, and you've got their attention, you then need to tell them what you want them to do. You might consider click buttons like "get a quote" or "go to check out". The click button should always be the description of an action or next step.
It can also be helpful to add colour to your call to action, a colour with accents and contrasts with the primary scheme of your website.
Mobile friendly
This is a must-have for web design as most people view websites on their phone more frequently than their computer. Additionally, on April 21st, Google updated their search rankings algorithm to ensure web pages that are mobile optimised will now rank higher in mobile search results compared with non-mobile friendly sites.
For more information in improving your digital marketing Canberra wide, get in touch.