Using social media to market your business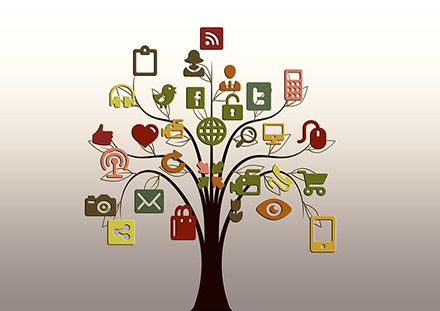 Social media has grown to become the top marketing tool for many companies. Being able to access such a vast audience of consumers, without a large marketing budget, makes it an efficient and cost-effective marketing form. Our social media marketing specialists at CanberraWeb can implement paid and organic social media marketing campaigns, which offer dramatic results in consumer engagement, brand awareness and conversions in a short period of time. For the best results it's important to have a social media strategy and goals established, which form the foundation of your social media marketing campaign.
Why it's important to hire social media marketing professionals
To use social media marketing effectively to grow your online business, it's vital to target both current customers and new customers. By developing a campaign that communicates your brand and business, while entertaining and engaging your target audience, you will build trust, which over time results in conversions. If your social media isn't handled professionally, it can damage your brand, resulting in loss of business.
What is involved in social media marketing?
Social media marketing involves engaging and sharing information with friends, family and the public through platforms such as Facebook, Twitter, Instagram and LinkedIn. It enables businesses to reach and communicate with a global audience of consumers.
Why is social media marketing so important?
As social media has such a massive following both nationally and globally, marketing through these platforms is often integral to a company's success.
Some of the many reasons investing in social media marketing is essential:
Increase brand awareness
Generate new sales and leads
Grow a loyal community following
Consumer engagement
Increase search engine visibility
Funnel traffic to your website
Social media consulting and campaign strategy
At CanberraWeb we will develop a targeted social media strategy based on your marketing goals.
Our social media specialists in Canberra will help you with:
Social media marketing messages to communicate with your audience
Correctly delivering the message to grow and engage your client base
Identifying the right social media platforms to promote your business
Getting you maximum exposure with the right audience
Social media management and analytics
After developing your strategy, we will implement your campaign and assess analytics to measure its success, for optimal return on your investment.
Arrange a social media marketing consultation with CanberraWeb to promote your business, increase conversions and engage your customers today!