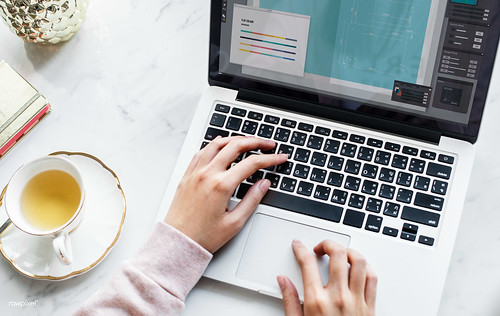 If you are planning to sell products online – whether it's your homemade wares, products you've imported from overseas, or items from a local supplier, it pays to do your research and choose an online shop service that suits your needs.
Why you should avoid the freebies
If your online shop design is free, there's a chance it isn't that great. As usual, you get what you pay for, and there is normally a reason it's free – it's because the quality isn't as good as the paid versions.
Free online shops might seem convenient but you have little control in the running of your website.
Things like the security of your storefront and the construction of your website are all under the control of the website builder, which can cause you hassles further down the line.
Freebies come with a catch
The problem with using free websites is that they have downsides for the free price tag. These downsides include displaying their ads on your website. Even some of the low-cost paid versions of some shopping sites still feature ads.
Not great for SEO
Free online shop fronts, such as WIX, also aren't a great website option if you want users to find your store – they aren't optimised for search well and so your business could get lost in the online noise.
Design options are limited
Because you don't have control over the HTML on your WIX website, your design options are limited too. You also can't link apps and plugins to the site, like you can with other better website building options.
Why other options are better
If you decide to go with websites such as WordPress, which you can host yourself, you will have much more control over your storefront. This control includes being able to dictate the HTML code that is used to create your shop front. The free sites like WIX don't give you these options.
So if you want to remain in control of your online shop, it's best to go with options such as WordPress and Joomla to build your site. We find these website building options are great for keeping a corporate blog too, as all the blog functions are already built into the structure of the websites.
Shop fronts that work well
We build lots of online shops using Magento, Open Cart, Mojo Shop and Woo Commerce because we find these companies give us the most options we need for shop front creation.
Are you looking to build an online shop? Then get in contact with our friendly staff today and we will show you how we can assist with your WordPress design in Canberra.