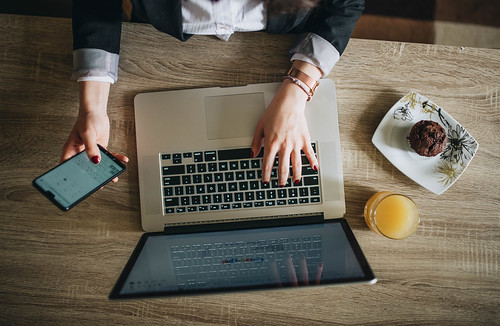 All web developers need to challenge themselves if they are to produce the best results. It's no surprise that developing and maintaining your website takes consistent effort, and with this in mind, it's important that you're building strong habits that you can rely on. Think of your website as a new-born baby. It cannot think for itself, so instead, you have to be the one to constantly nurture it and pay attention to its needs, ensuring it remains healthy and functions well. To ensure you're employing useful habits for your website management, consider these tips:
1. Keep up with the latest developments
Keep yourself up to date with the latest technology trends and innovations across the entire spectrum of design, UX and functionality. Simply by reading new articles and following the industry's influencers daily, you'll be able to keep your inspiration fresh and stay informed. You can use platforms such as Twitter, Hackernoon and SmashingMagazine to stay up to date.
2. Update your site regularly
The best sites are those which prioritise security. Get into the habit of updating your site whenever patches are released, and carry out other regular cyber security techniques such as penetration testing to see where your weaknesses lie. It's also a good idea to ensure you're carrying out cyber security best practice, such as having an up-to-date privacy statement, encrypting your site with SSL, and having databases and servers that are backed up.
3. Check out the competition
Spend some time looking at the different websites out there - particularly your competition. Try to work out how they were built and what works and what doesn't. Being able to satisfy the end user isn't just about putting together a neat website that looks impressive and loads with super-fast speeds; it's about understanding who is using your website, what their needs are and how it fits within the broader industry so bear this in mind.
4. Reduce file sizes where possible
As we all know, load speeds are vital to continuing to attract high rates of traffic and keep users on your site for longer. But modern websites need rich media to impress. So make sure you are consistently optimising your images, video and audio content before you upload them. Not only will this improve load speeds and navigation but it will reduce wasted space.
Trends move fast in web design, so if you're about to work on a new web design project, it's important to brush up on your skills to stay ahead of the curve. To ensure you get it spot on, why not speak to us at Canberra Web instead, for the best in web design Canberra businesses can depend on.