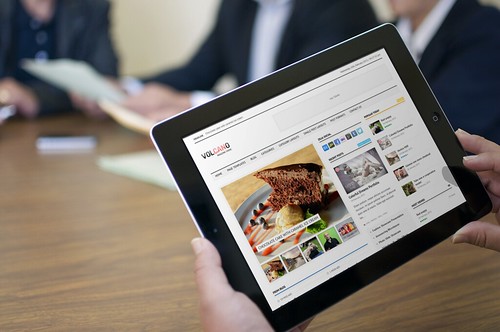 Patience is a virtue. This old saying first appeared long before the digital age arrived and certainly doesn't apply to our modern world, especially if your website doesn't load swiftly after being clicked on during a search. One survey found that if, after just three seconds, a webpage wasn't in front of their eyes, just under half of potential visitors would simply click back to their search! So that's our first tip about website design Canberra businesses should consider. Here are four more...
Ensure it's optimised for all devices
A website designed for a laptop or desktop can fail to be user friendly if accessed from a mobile device or iPad. Needing to scroll excessively to read content or zoom in because the text is too small are a couple of examples of the frustrations that can soon build. The more difficult or time-consuming web browsing is, the more likely it is that potential customers will go elsewhere.
Provide clear navigation and calls-to-action
Browsers visit a website because they want to do something. This might be to buy from your online store or gain access to information about the services offered. It's vital that they can quickly find their way to where they want to be. Specific landing pages can help with this, but simple navigation is vital. When they reach their destination, a clear CTA encourages them onwards to make a purchase or contact your business.
Be careful when auto-playing multimedia presentations
You might have fallen victim to this yourself. You visit a website and start searching the content. Suddenly, as if from nowhere, there's disturbing music and annoying voices. You scrabble around the page to try and find the source and switch it off. Your concentration is affected, and the mental connection may be lost. This can even be embarrassing when it happens in public places, during meetings, or while sitting in a hushed office.
Take care when selecting photography and graphics
This is a real danger when using free website builders. Images on your site can appear on many others, even perhaps a competitor's. The limited choice that such programs offer might also mean that the options are not really pertinent to your company or organisation. The use of such graphics and images can easily diminish the uniqueness of your website in the eyes of your potential clients.
Delivering graphic design Canberra businesses appreciate
Our Canberra Web team is highly experienced in crafting effective and unique web presences; ones that really involve those viewing them, and then encourage such visitors to spend time within the site and take the action you wish them to. Find out more by contacting us now on 02 6223 2222.