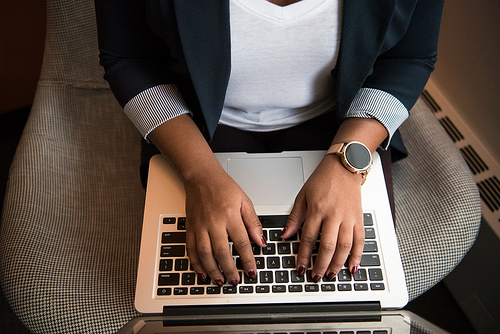 When starting off your new business website, it can be extremely tempting to use one of the myriad free website builders or blogging sites out there. As well as sites such as Wix and WordPress.com, there's Blogger and even website builders available from many web hosts.
They can be relatively easy to set up, especially in comparison with something like self-hosted WordPress, where the learning curve can be quite steep. You can even have your site up and running within a few hours even if you know nothing at all about HTML or coding.
So why wouldn't you want to use one of these website builders, especially as they're free?
1. Your own domain and email address
You need your own domain name that reflects your business, such as www.yourcompany.com, and www.yourcompany.wix.com or www.yourcompany.wordpress.com doesn't cut it for a professional company.
With many of these free site builders, you're either left using their format for your domain name, or you can connect your site to your own URL, but you have to pay extra to do it.
It's also much more professional to have This email address is being protected from spambots. You need JavaScript enabled to view it. than to have to use Hotmail, Yahoo or similar because your site builder doesn't provide you with the option of email addresses at your URL.
2. Your business needs a professional, branded look
Many free site builders are very limited when it comes to design and functionality. You'll find the same templates over and over again on multiple sites because businesses used a site builder that simply wasn't as customisable as they needed.
It's far better to use self-hosted WordPress and pay for hosting and an excellent, completely customisable theme so you can have your website fully designed to suit your brand.
3. You need to own your own real estate on the web
If you build your business on a platform you don't own, such as Blogger or WordPress.com, what happens to your business if they either decide they don't like your site and wipe it overnight, or if they go out of business next week and your site disappears?
Unless you own your own domain name and host your website yourself, you are extremely vulnerable to the rules and whims of the platform you use, and you simply can't afford that for your business.
If you'd like to find out more about our services at Canberra web, including responsive, fully brandable web design Canberra, get in touch on 02 6223 2222.