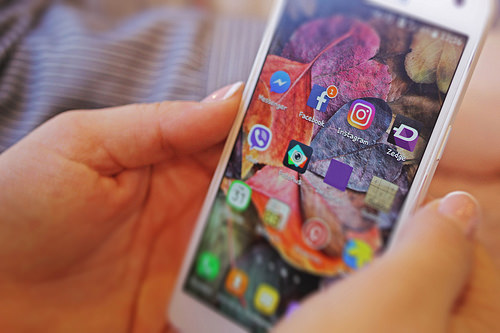 When you think of mobile apps, you might imagine a world of kids' games and social media. But customer service has shifted dramatically in the past few years, and nowadays your business needs an app to keep up with competitors. Here are some of the ways app development can take your business growth to the next level and the reasons why you need to get involved.
1. Mobile usage is on the up
With 95% of Australians now owning smartphones, it's more important than ever for your business to be mobile-friendly. Customers love the ease of browsing and purchasing on the go. Tech is rapidly advancing, with AI devices like Alexa taking over our homes, so soon a business without a mobile app will be seen as behind the times and stubbornly old-fashioned.
2. Improving customer experience
Now more than ever, customers are looking for ease and simplicity above all. Next-day delivery and contactless payments have increased our expectation of immediate, effortless shopping, and mobile apps are the perfect way for you to incorporate this into your business. With a more minimalist interface than a website, well-designed mobile apps make it easier for you to direct your customer towards the next step in the payment process.
3. Increase growth and loyalty
With a plethora of features like loyalty points systems, push notifications for discounts and sales, delivery information and more, a mobile app makes it easy for you to communicate with your customers. These reminders show your customers that they are valued and make sure your business always stays in the back of their mind.
4. Quality development
By working with an experienced app developer, you can be sure that your app will be unique, easy to use, quick to load, vibrant, and responsive. These are the qualities which will encourage customers to rate your app highly, which in turn will make new leads more likely to discover you via their phone's app store.
If you need app development Canberra business owners can rely on, look no further than Canberra Web. Our expert designers will work with you to create a stand-out app that will see your company's leads and profits soar.