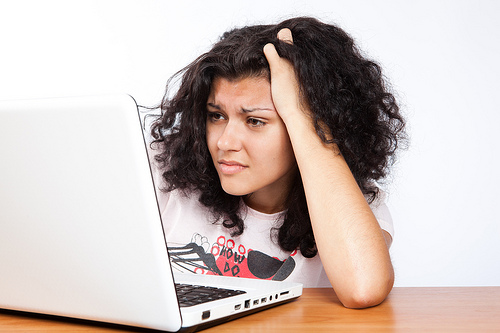 You certainly won't mean to! However, a comparison of recent consumer surveys from both the UK and US showed that, by and large, the same key frustrations were felt by those shopping online. Here are five of the most common; a useful check list to measure against your online presence...
Sought-after items are out-of-stock/ exact item is not available
Sometimes, this simply happens. However, the frustration can be heightened when a potential customer receives a promotional email, responds to it quite quickly, and yet still can't source their chosen item. Their annoyance is often heightened if the nearest available comparable item happens to be considerably more expensive.
Additional charges are added to a purchase
A clear example is when a customer places an item in their shopping basket, arrives at the checkout, a finds a selection of shipping options, each adding to their budget. Is it better to incorporate such costs into the price; or to at least note them where the product appears? Or to have a fixed and well-promoted delivery charge? Another extra for purchases can be insurance, or extended warranty offers.
Taking too long to find what customer is searching for
Often when searching for an item, the potential customer might click through to a website - and then be expected to take time to search and navigate the site to the right place. Using individual product or category specific landing pages can be a simple way to speed up their search. Our web design service team, based here at Canberra Web, are happy to discuss this, and any other aspect of your online store.
Time: consuming checkout processes
Standing in a queue at checkout in a physical store can be annoying; the same principle holds true online. If the process seems overly complicated, potential customers can simply give up and return to their initial search results and then try elsewhere. How swift and simple are your processes?
Purchase is not delivered when expected
Wondering when an item would arrive; waiting all day for a delivery, were certainly frustrations in the past. It seems, for some customers, times have not changed. Yet tracking systems can now be precise about when products will arrive; and can even allow customers to check progress.
Five basic frustrations; it's worth considering the extent to which any might apply to your online store, and to then deal with any potential problems. Contact us today for web design Canberra businesses can count on to rejuvinate your site.