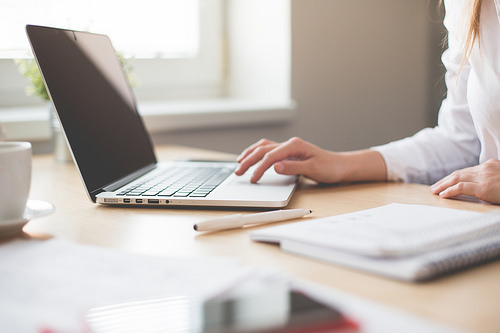 We're a web design business based here in Canberra. But let's imagine for a moment that we were actually a house building company. You're introduced to us at a party and you happen to mention that it's always been your dream to build your own home. What we say next astonishes you: 'We'll build one for you - for free.' How many seconds of euphoria pass before you become highly suspicious?
The simple truth about 'too good to be true'
The American novelist Jim Dodge once said 'Why are the ones who are too good to be true always being true to someone else?' In terms of web design - see there is a point to all this - those online companies who offer free website design simply wish to use it to promote themselves as much as you.
So, even if we did build your house 'for free' you probably wouldn't appreciate the posters for our company on all the outside walls and the fact that we'd bring people round to view it any time of the day or night! But hey - it was free! Well, at least the basic shell was.
Back to the web world: should you not want their promotional material on each and every page of your site - well suddenly it's not free. You'll find names like 'Business' 'Premium' and other terms - all of which means: 'This is how we're actually going to charge you'.
Then there are all the add-ons, and some are free. In their most basic form. Want an advanced level? Well kerching - that's the sound of those cash registers a-ringing again!
The real drawback of online web builders
We reckon it's simply their impersonal attitude and remote location. Imagine being diagnosed by an online doctor who knew nothing of your personal symptoms - and never bothered even to ask! You are provided with standard shells and then expected to create your own content, without any professional help or guidance.
Real-world agencies, like our Canberra team, work to appreciate the unique needs of each of our customers' business, creating the web presence and online e-commerce store capability that will quickly reach, thoroughly impress, and fully involve, their potential customers. This is achieved by making use of proven sector leaders, such as Joomla or Wordpress, plus Magento, Mojo Shop, Open Cart and Woo Commerce to craft stunning online shops.
How can we help your business grow?
This is the key and is achieved by our Canberra Web team building that personal hands-on real-world relationship that allows us to appreciate where your business is going and work with you to take it there. Please contact us now to ask any questions and for an obligation-free discussion.