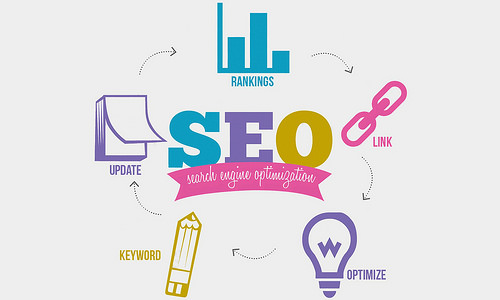 Ensuring good quality SEO across your eCommerce store is important in helping you to drive quality traffic and to increase your store's sales. However, eCommerce SEO is by no means simple. In fact, one of the most crucial elements of the puzzle is having a store that is fully SEO-friendly from the ground up. So, if you're in the process of looking to get a store built, here are the four top ways in which a web developer is your best choice for building it.
1. Ensuring an SEO-friendly architecture
When you're dealing with hundreds or thousands of products, you can't just go ahead and add them all in and then deal with organising them afterwards. Instead, a web developer can ensure your site has an architecture that is fully scalable and allows you to quickly and easily add new products. More importantly, your site will be easily crawlable by Google bots who need to rank the content.
2. A focus on keyword optimisation
Keyword optimisation is what helps your store to rank for product searches similar to what you stock. This will be a key element in your ongoing eCommerce SEO efforts but is very important from the start. Any good eCommerce developer who understands SEO will be able to assist you in including keywords in important pages and organising your content accordingly.
3. A mobile-friendly solution
One of the biggest Google ranking factors these days is how mobile-friendly your store is. More searches begin on mobile devices than on desktop, so any successful eCommerce store needs to be fully responsive across all devices. An experienced developer can help you achieve exactly this.
4. Helping to minimise file sizes
With so many products to include and lots of multimedia, it's easy for your pages to become very large and slow to load. Properly minimising file sizes is crucial in eCommerce SEO success. Nobody wants to wait around for slow product pages to load and Google picks up on this when deciding where to rank content.
Essentially, by hiring a professional web developer to build your eCommerce store, you can ensure that your site has a strong SEO-ready foundation from which you can build on. That's where Canberra Web comes in. Our design agency has spent years building custom eCommerce solutions for companies across all industries. By working with Magento, WooCommerce, Opencart and Mojo Shop, we can ensure all of our solutions are 100% bespoke and SEO friendly from the start. To find out more about our web design Canberra service, contact our friendly team today.