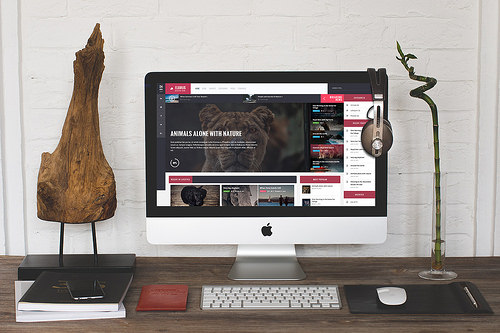 The most common reason that businesses do not carry out new web design in Canberra is because of a belief that their website is fine as it is. The mentality of 'if it ain't broke, don't fix it' often rules over common sense with website management, but this attitude could be costing you business. Your website may tell people what your business does and how to contact you, but is it really generating new leads and ensuring that you are converting customers? Here we explore the four major benefits to new web design in Canberra.
1 - Improving bounce rates
The bounce rate for a website relates to the number of people who click immediately away from the website once they arrive there. Bounce rates are typically higher for older websites because they are less attractive and information tends to be less clear. With a new and neat website design you can reduce bounce rates and retain a greater number of potential customers.
2 - Responsive
New websites are also capable of being responsive, meaning that they are able to adjust themselves to the platform or device that the user is using to access them. Millions now won't even bother with an unresponsive website and will simply click away.
3 - Reviewing statistics
With new web design platforms such as Joomla, Woo commerce and WordPress it is easy to integrate data capture that will allow you to gain greater insight into your websites. WordPress web design in Canberra will provide you with statistics that can tell you a great deal more about your customers, where they are arriving from and how they behave on your website. Armed with this information you will be able to tailor your offerings for an increased rate of conversion.
4 - Search Engine Optimisation
New websites will also be built around keywords that customers are likely to search for. This means that your ranking in Google and other search engines will be improved and your website will be easier to find. By optimising your website for search you will be able to increase your profile and generate more business for your company.
Carrying out web design in Canberra will offer you a more up to date platform that is more likely to engage customers. For many the process can greatly increase trade and offer greater income for the business too.