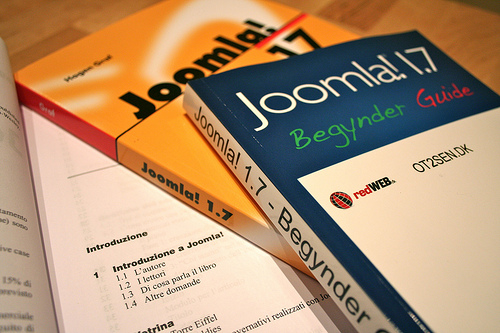 Joomla is now one of the world's most popular CMS for those who want to build powerful websites and apps. Like WordPress, it is not only flexible but provides many add-ons and features to match any style and function. So let us at Canberra Web take you through the benefits of Joomla and how it's reached the top of the CMS world.
Flexibility
Once your website has been designed by professional web designers, the Joomla CMS allows you to easily add blog posts and updates with its clean and understandable menu items. You can get as creative or simplistic as you like because Joomla provides an easy to install program with added features and plugins.
Security
Code written in Joomla can be updated to keep your website up to speed with the ever-changing internet to keep it safe from hackers and guard against slow loading. You have the option of talking with the Joomla community and your professional website builder for information on what's needed in terms of security and also stability. Websites that have obvious bugs deter people browsing online and a quick and easy fix to these problems, as well as constant updates, allows you safety and peace of mind.
Professional
Novices and professionals alike are attracted to Joomla due to its user-friendly backend design and how well the finished product functions, as well as the professional finish and range of styles it caters for. A big problem with many inferior CMS applications is that the backend can be confusing and doesn't directly translate to what visitors will see when they visit your website. But Joomla handles this common and easy to fix hiccup and is one of the main reasons why it has reached the top of the CMS ladder.
Experts love it
Whoever you hire now or in the future to build and maintain your website, they will be happy you chose Joomla over other CMS programs. This is because, although the backend is customisable (if you want to learn quickly and pour over the pages of information Joomla freely provides), professional web designers find it a breeze to use! It's also easy for them to look at someone else's work and to make fixes and additions to the backend due to Joomla's popularity with professional web designers.
If you want to benefit from all this and more, speak to our Joomla design Canberra Web team today.