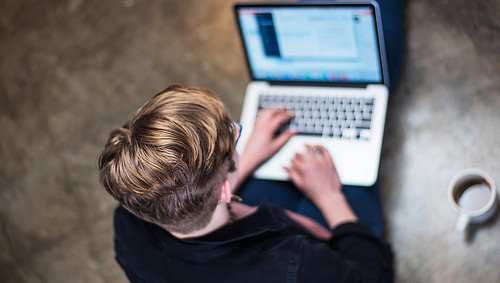 WordPress is one of the most popular content management systems (CMS) used today for everything from blogs, to online stores, to company websites, and online forums. But with so many DIY website builders, such as Wix and SiteBuilder.com available to us today, why is WordPress still one of our top picks for creating a website?
Fully customisable and flexible
In WordPress, you have full control over what you want your website to look like. There are thousands of customisable themes to choose from, but you can also have a completely new design built from scratch complete with your company branding. Website builders often just have a drag and drop function with set elements allowing less creativity, but with WordPress, the sky's the limit.
Your digital marketing business, online store, blog, or company website doesn't have to look like anyone else's and it can function exactly like you imagined. There are unlimited options with WordPress—it's no wonder that it <a href="https://w3techs.com/">powers more than a quarter of all websites</a>.
More support available
A lot of website builders have only been around for a few years, but WordPress has been going strong since 2003, so most web developers know this CMS like the back of their hand. It's not hard to find a developer who will be able to set up your WordPress design or help you if you run into any problems once your site is up and running. WordPress also offers online customer support and endless community support forums.
50,000+ plugins
There is an overwhelming number of plugins available for your WordPress site. If there is something you need for your site, such as an online forum, email marketing tools, or tools to help improve your SEO, chances are there's a plugin for it already.
Easy to update
Once your WordPress site is up and running, it's extremely easy to upload content. It's no secret that publishing regular content to your site is important (to engage users and to help boost your search engine rankings) and it doesn't get much simpler to do that than through the WordPress editor.
At Canberra Web, we take the hassle out of creating a customised website. We can set up your design in WordPress and get you started so you can easily update your own content. Contact us today to get your site up and running.